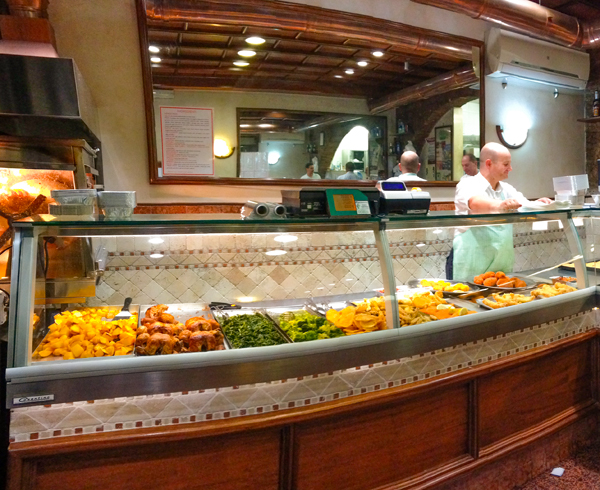 The supplì is a popular Roman snack consisting in a ball of rice with tomato sauce and a heart of mozzarella, coated in breadcrumbs and then deep-fried. Must be savored very hot, with the mozzarella almost melted inside.
The best ones in Trastevere are to be found in "Ai Supplì", otherwise known as "Venanzio" by the name of the owner. The second generation of the Venanzio family is today behind the counter, a nice team always joking with the clientele and greetings regulars by name.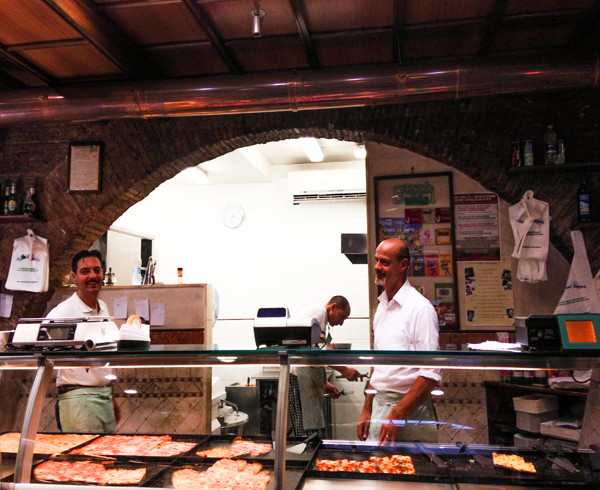 At lunchtime, locals and people working in the area flock to this small spot craving a generous serving of pasta prepared by the talented chef. Here you have steaming hot bucatini all'amatriciana, ravioli or cannelloni with ricotta and spinach, lasagne, gnocchi with tomato sauce, rigatoni alla carbonara, tomatoes with rice, melanzane alla parmigiana, risotto with seafood.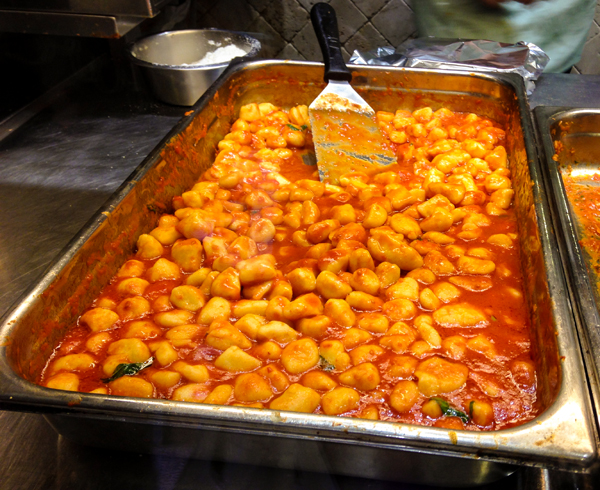 On Fridays Italians usually eat fish, following an ancient religious precept, and Venanzio complies with the tradition serving a tasteful salted cod, either with tomatoes and olives or with potatoes only.
Anytime you can find pizza by the slice - all the traditional tastes with fresh and genuine ingredients - roasted chicken with potatoes and fried specialties such as chicken or potato croquettes, salted cod fillets, arancini, and seasonable vegetables.
Some beers and cold beverages are also available.
Unfortunately you have to eat standing, as there is no place to sit down - just one tiny table and two stools - or take the food away and enjoy it at home.

Mon-Sat: 10.30AM - 9.30PM

06 5897110

Via San Francesco a Ripa 137