Details

Category: Fruits&Vegetables, Organic, Grocery, Butcher, Green markets
Last Updated on Saturday, 25 July 2015 17:54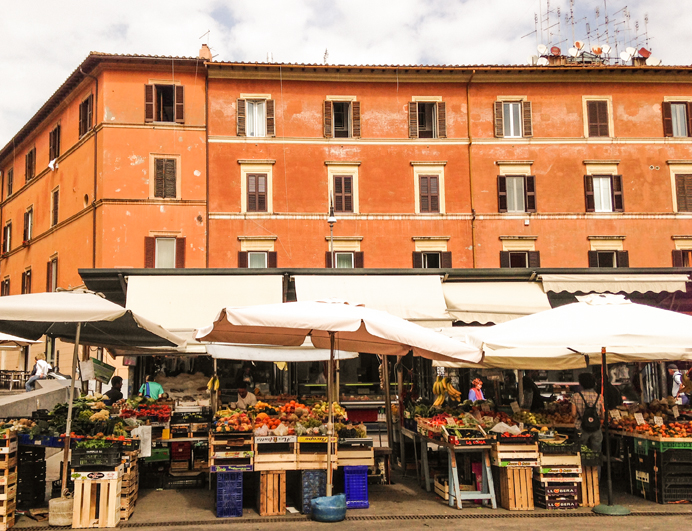 With its 15 stands, the small green market of piazza S. Cosimato takes place every morning except on Sundays. This is the less touristic side of Trastevere and here you can meet locals buying ingredients for their meals. Sociable ladies pulling their shopping carts will gladly give you cooking tips.
Some of the vendors sell their own produce, mainly fruits and vegetables, but you can buy here also meat and fish, cheeses and cold cuts, pets food and second-hand books.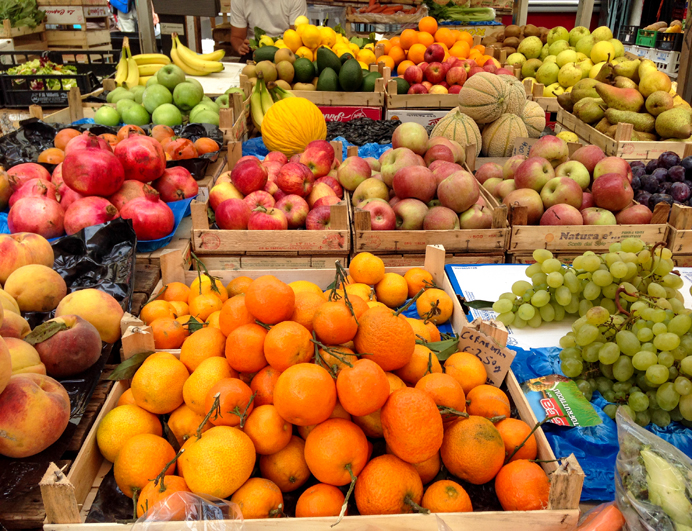 On afternoons, when the vendors stands are empty, locals of all ages gather in the large square to have a chat together while cheerful children run after a ball or enjoy themselves at the playground nearby.

Mon-Sat: 8.00AM-2.00PM

Only cash
Piazza S. Cosimato