Details

Category: Grocery, Specialty Food, Gluten-Free, Organic, Fruits&Vegetables, Favorite
Last Updated on Saturday, 25 July 2015 17:53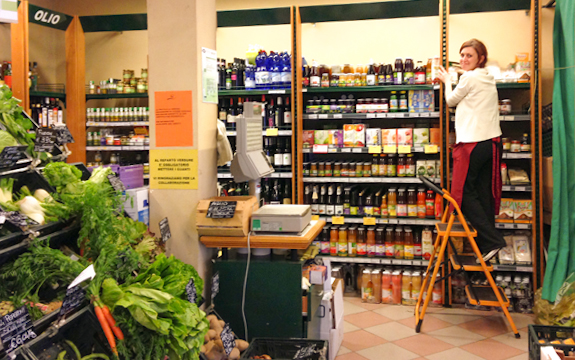 Trastevere has a nice fresh produce market open every morning in Piazza San Cosimato and more than one supermarket with a small organic food area, BUT if you are looking for just one shop where every product is organic, go to Il Canestro. This shop was founded in 1983 by a group of consumers caring for health and environment.
Everyone who works here is very nice and helpful if you ask for help.
When you entering the shop, you are welcomed by a large selection of fruit and vegetables, always fresh and going by what is in season at the moment.
Walking inside, you'll find different kinds of bread, cheese and dairies, fish and meat, cereals, oil and wine - everything you may need to cook a healthy meal and prepared food too.
Il Canestro provides not only food but also a wide variety of home cleaners, soaps and body care products.