Details

Category: Specialty Food, Favorite
Last Updated on Saturday, 25 July 2015 17:53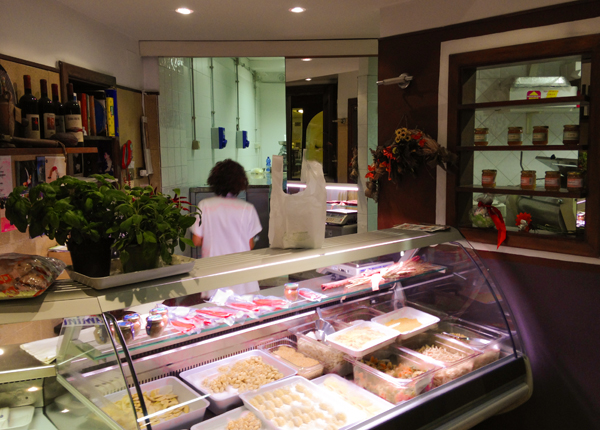 An ideal Italian meal can't go without pasta, and the best place for fresh, homemade ravioli and tagliatelle is the Pasta all'uovo tiny store in via del Moro.
The Piras sisters - from beautiful Sardinia - have been running their shop for over 25 years. Here they make pasta using fresh products only and cut it before your eyes to whatever shape you want with their special machine. Then they throw a sprinkle of flour on it , wrap it in crisp white paper and your packet is ready for a very reasonable price.
On display behind the vitrine are different kinds of pasta, both with or without eggs: ricotta and spinach or meat ravioli, tortellini, mushrooms or ragout lasagna, potatoes or semolina gnocchi.
Here are also the culurgiones, a traditional semolina pasta from Sardinia filled with potatoes, cheese and mint leaves. They are very tasty and easy to cook up: boil gently for 6 minutes and then add just a knob of butter and parmigiano cheese grated on top.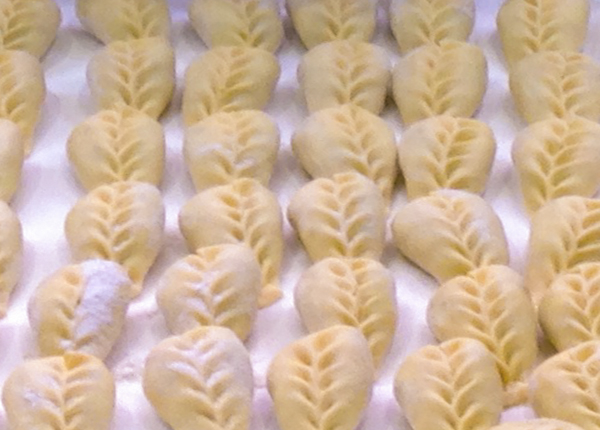 When I come here to buy ravioli I always take an extra packet and then freeze them when I am at home. Fresh pasta does well when frozen, but it doesn't have to be defrosted before you cook it.
They also have a small selection of typical Sardinian products such as carasau bread (a large and extremely thin and crunchy sheet of bread), bottarga (salted and dried tuna or mullet fish eggs), wines, almond paste biscuits and ricotta small cakes called seadas.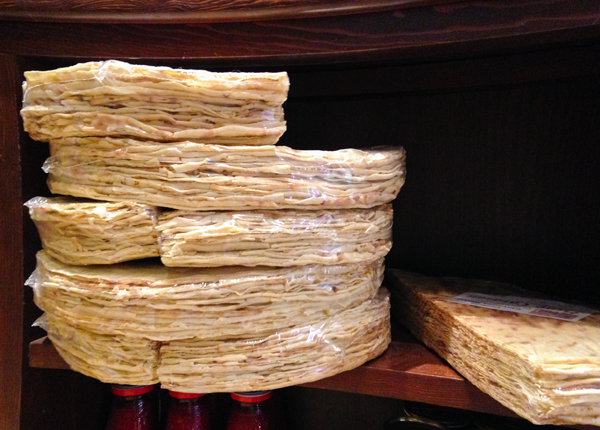 065803759

Mon Tue Wed Fri Sat: 8.30AM-1.00PM; 5.00PM-8.00PM Thu: 8.30AM-1.00AM
Cash only
Via del Moro 32