Details

Category: Ice Cream
Last Updated on Saturday, 25 July 2015 17:52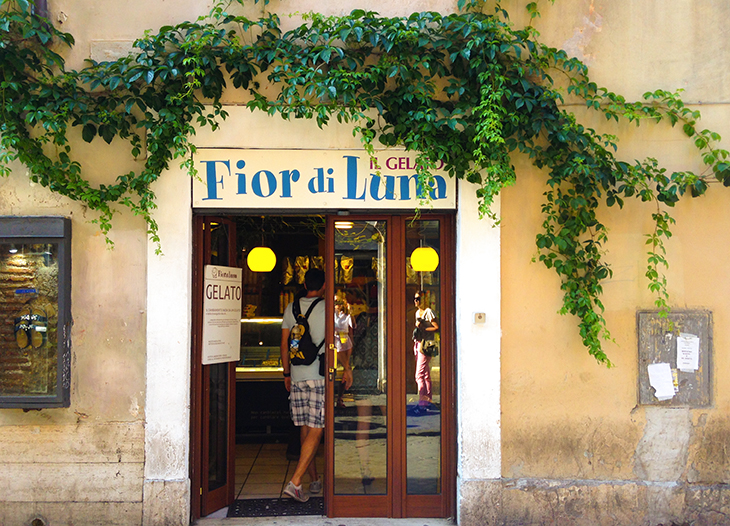 It's no difficult task to find a gelato shop in Rome, they are everywhere. Not so easy is to figure out which ones are good. Very often, the best gelati are to be found in small, unassuming shops with a limited choice of flavors whereas almost all the large and bright gelaterie offer industrial mixes with artificial colors and flavors.
The gelateria Fiordiluna in via della Lungaretta is one of these tiny spots selling genuine artisanal gelati.
An unremarkable entrance and signage lead to a small room with no tables inside, just some high chairs for customers. But nobody really needs a seat when Trastevere is such a nice area to explore while enjoying a gelato!
They don't display tons of gelato here because it's made fresh every day in the kitchen area behind the counter. They only use seasonal fruit and organic ingredients, included gluten free ones, so that the flavors' choice is rather small but constantly changing. Fortunately many varieties of chocolate flavors - made from top quality products like Domori and Valrhona cocoa - are always available, from the sweetest to the 70% cocoa bitter ones.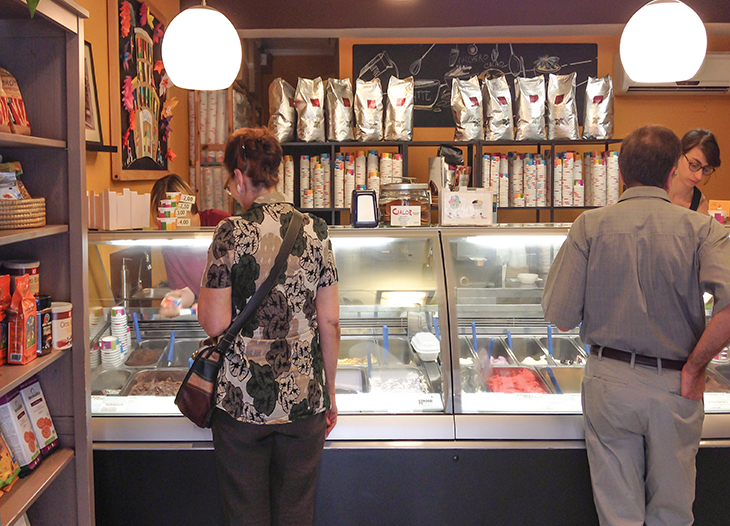 I am not an adventurous customer, in fact I always choose the same few flavors, but one of these days I'll get the donkey milk custard and tell you what it tastes like.
The staff here is very kind and let you taste different flavors with a plastic spoon helping you to make the best choice, but don't ask for a wafer cone: they are banned here in order to preserve the gelati from any chemical ingredient.
The chocolate lover can also purchase some of the organic and free trade chocolate bars displayed on the shelves inside the shop.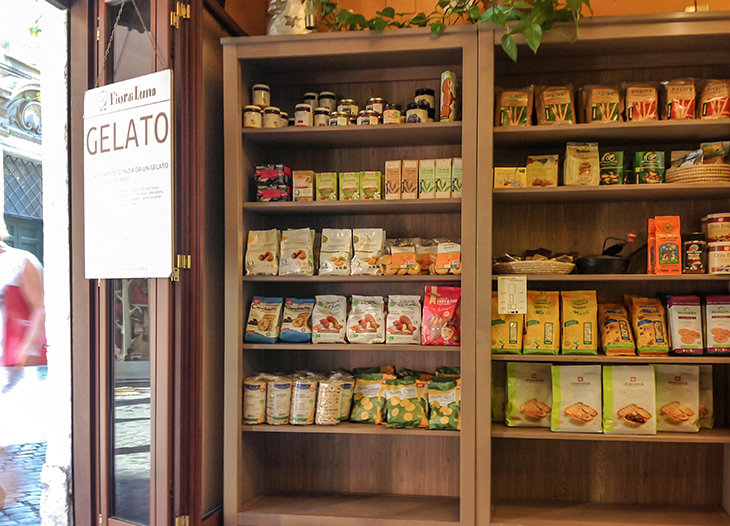 12.00AM - 01.00AM - Closed on Monday

0039 0664561314

http://www.fiordiluna.com/
Via della Lungaretta 96