Details

Category: Specialty Food, Organic, Favorite
Last Updated on Thursday, 15 September 2016 17:38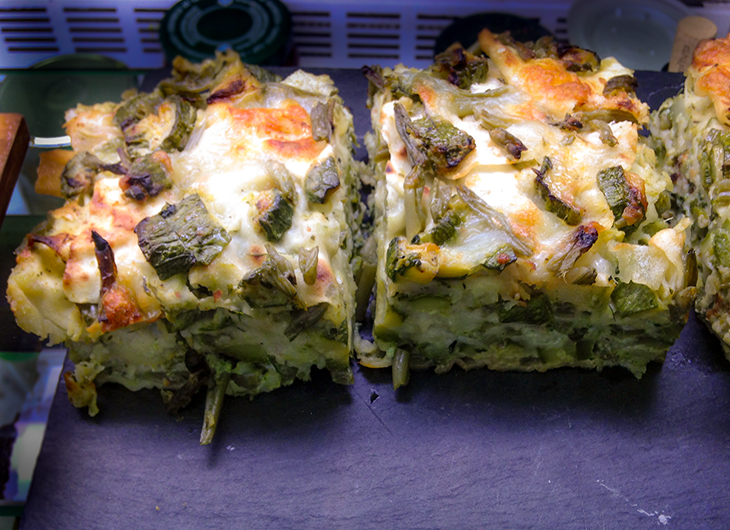 When it comes to food, you better look for the less touristy side of Trastevere, where locals do their shopping. And those who appreciate veggie or vegan food can head to Rumi, an organic shop and fast lunch Bottega opened a few years ago by Sara and Emanuele, a young, nice couple of inventive chefs.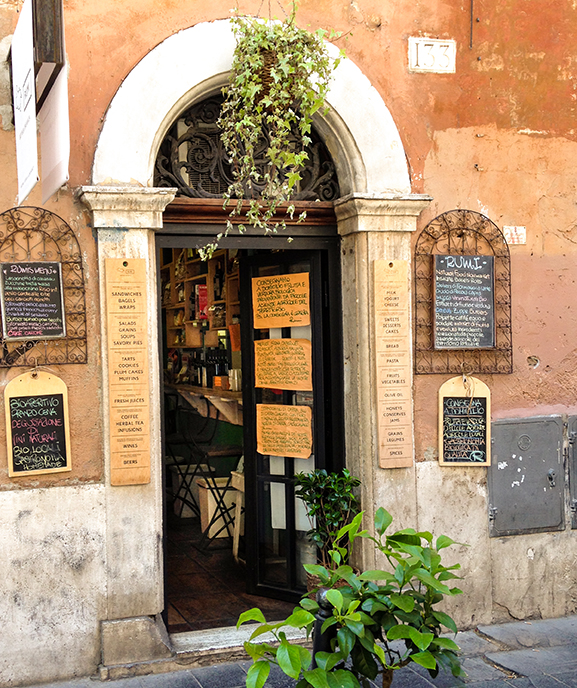 It's called Rumi after an ancient Persian poet best known for his love poems, and love indeed is what you experience inside this tiny space, where the owners really seem to enjoy their job and the customers are cheerful. You also perceive love behind the selection of top-quality ingredients and products arriving daily from small local organic farms. Sara and Emanuele believe in sustainability and do their best to support those farmers who are respectful to nature. They also use a lot of herbs coming directly from their own garden.
Both the owners and Flaminia are super friendly. They are always eager to explain their creative recipes and to help customers make their choice.
Their philosophy has proved successful and Rumi has soon become very popular with locals.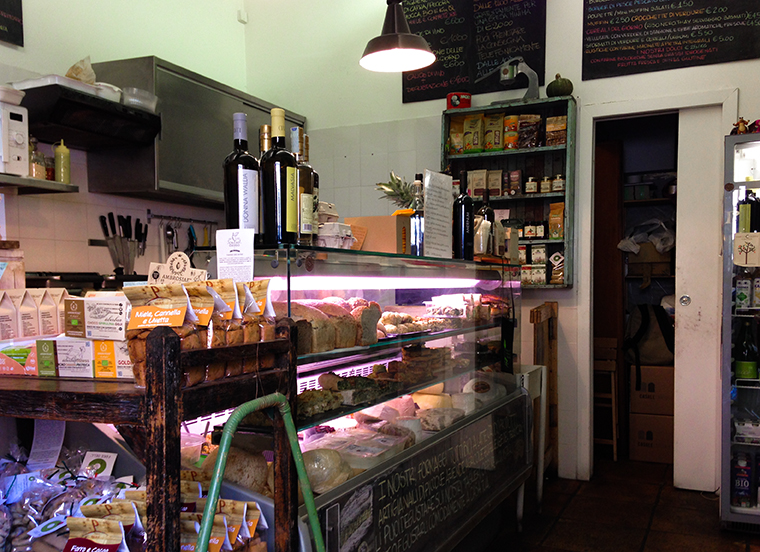 Regulars and tourists alike crowd this cozy space at lunch-time, but you can also have a tasty snack or a healthy breakfast here with a fresh juice and a slice of one of Sara's cakes. Among my favorites are the pineapple and ginger cake and the chocolate and pears one.
No room for tables inside, just a bar and a few stools for 6/8 persons to sit down. Many people, myself included, use to take away their prepared meals. It's incredible how many different non-meat options are at your disposal in such a small store!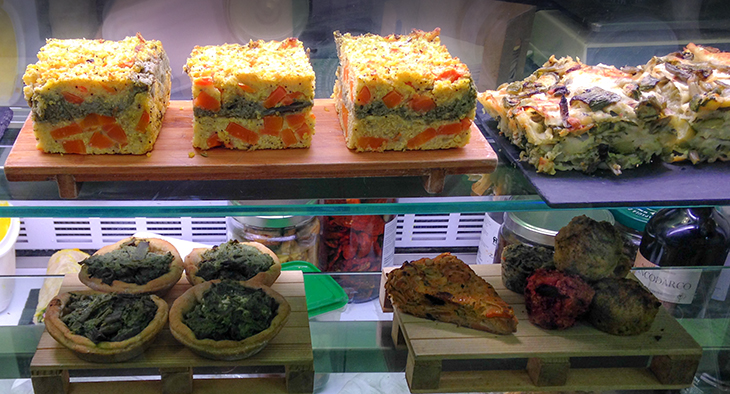 From the ever-changing menu you may choose sandwiches, salads, soups or wraps customized to your taste. You can also find a variety of pies with seasonal veggies and cereals, rice with veggies and creative sauces, lasagne with artichokes, or veggie burgers. Three days a week they prepare a fish pie.
Sara bakes different kinds of bread with natural yeasts, sesame and other tasty seeds.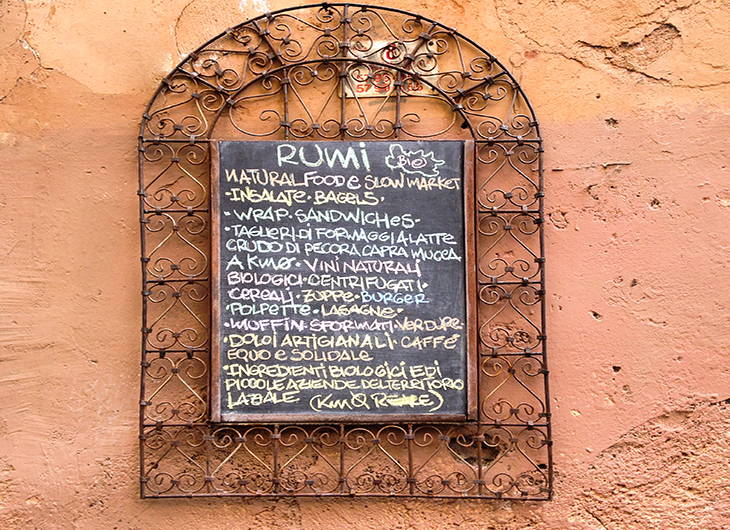 At Rumi you can also buy fresh fruits and vegetables, cheese, eggs, organic wine, beer and many other products at reasonable prices.
You can also organize a dinner party and rely entirely on Rumi's delivery service, bio catering or even personal chef service.

Mon-Sat 10.00am - 9.30pm

06 581 4988

http://rumibottegaorganica.tumblr.com/
https://www.facebook.com/rumibottegaorganica/
Via di S. Francesco a Ripa, 133