Details

Category: Parks&Gardens, Kids, Jogging, Favorite
Last Updated on Sunday, 26 July 2015 09:26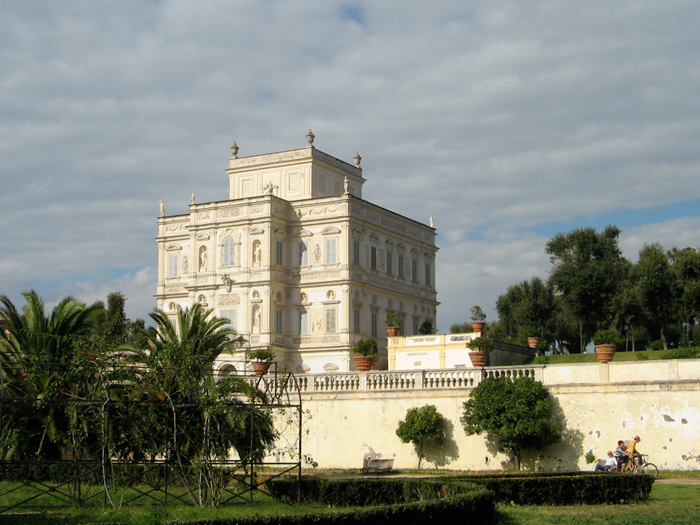 We are not inside Trastevere actually, but this park is so large and beautiful that I can't resist adding it to the website. In fact, it's easy reachable on foot: starting from Via Garibaldi a 10-minute steep walk will lead you to the main park's entrance, in Via di Porta S. Pancrazio.
Villa Pamphilj is the largest park in Rome. It used to be property of the Roman noble Pamphilj family and it still retains many buildings, fountains and sculptures of historical and artistic interest. Its history begins in far 1630 when Giovanni Battista Pamphilj was appointed cardinal and his brother bought a farm close to the arches of the ancient Trajan's aqueduct.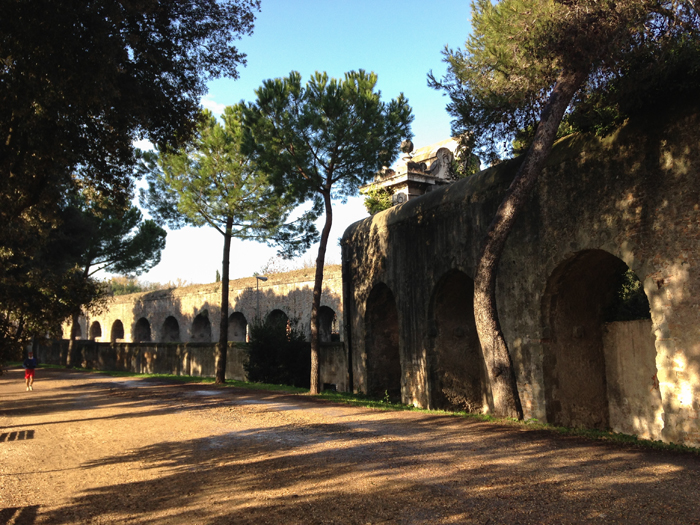 When the cardinal was elected pope with the name of Innocenzo X in 1644 the Pamphilj family gained ascendancy and therefore needed a suitable residence. They left the Villa Vecchia and moved in a new gorgeous baroque building named Casino del Bel Respiro, projected by the sculptor Alessandro Algardi and the landscape painter Giovan Francesco Grimaldi.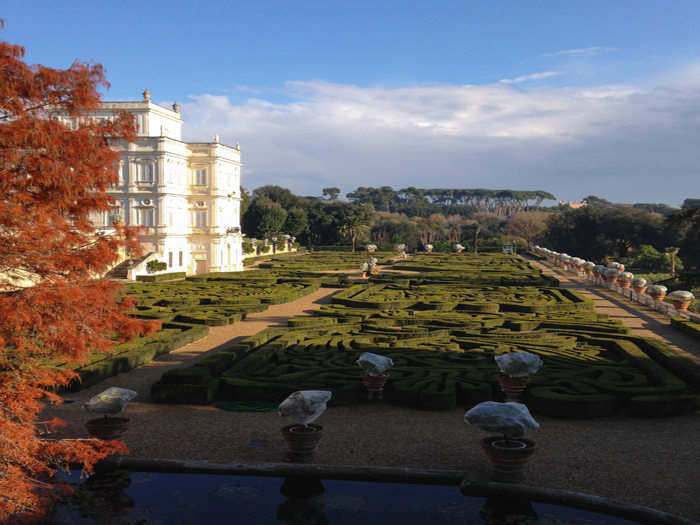 The pope's nephew Camillo was a great art lover and collector who displayed his many ancient statues and other works of art both inside the new residence and outside in the gardens.
To the south of the Secret Garden you may walk into the "Theater Garden", called after the open air theatre designed yet not completed by Algardi. The area also hosts a nymphaeum and several fountains whose rich baroque decorations have been damaged and lost during the 1849 Defense of Rome.
Walking through a gate you enter a different section of the Villa and a different landscape made of vast lawns, gentle hills and shady pine trees.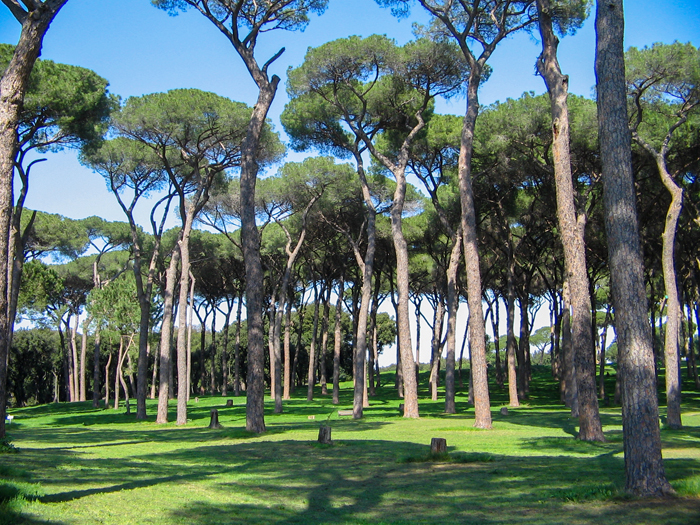 Here is where the French army fought against the Garibaldi Camicie Rosse volunteers during the 1849 attempt to bring back the papal authority in Rome. The battle wrecked buildings and gardens, but spared the original Villa Vecchia and many fountains such as the Fontana del Mascherone.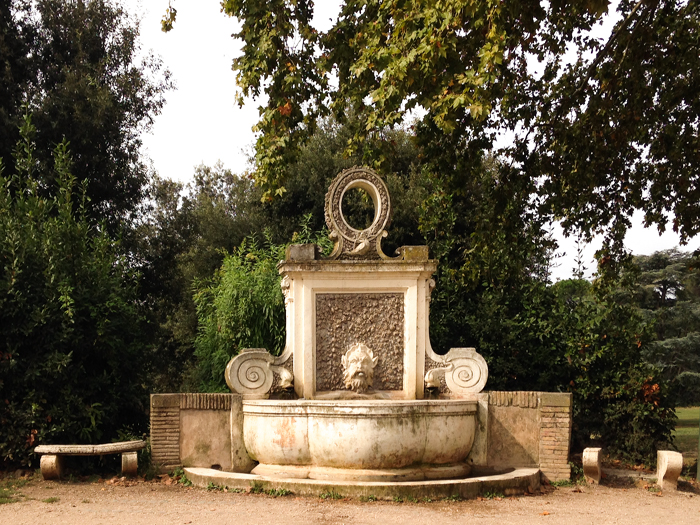 Today Villa Pamphilj is open to the public - while the Casino is occasionally used by the Italian Government for official meetings or receptions - and is the ideal place for running, biking, strolling with dogs or simply relax looking at the panorama.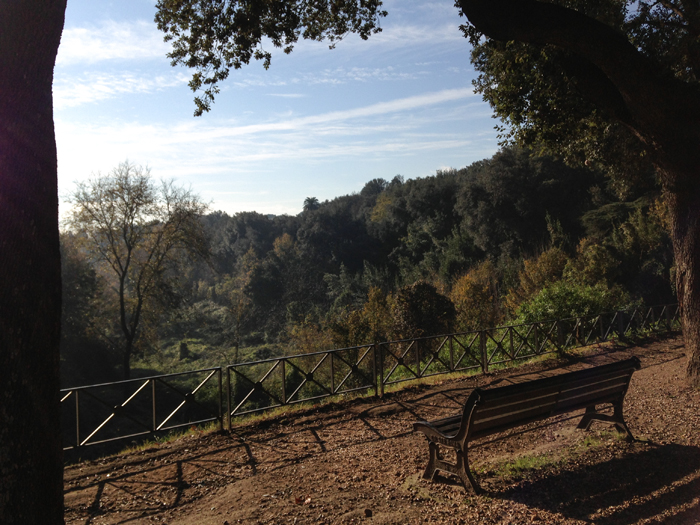 The park features also a lovely pond with turtles, ducks and swans on the banks. There are even chances of seeing a fox in the wood nearby.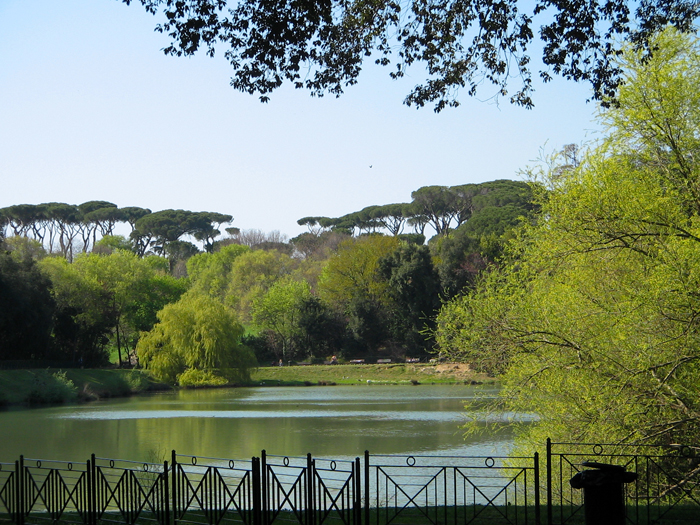 Kids may enjoy themselves at the playground or riding on a pony-drawn small carriage.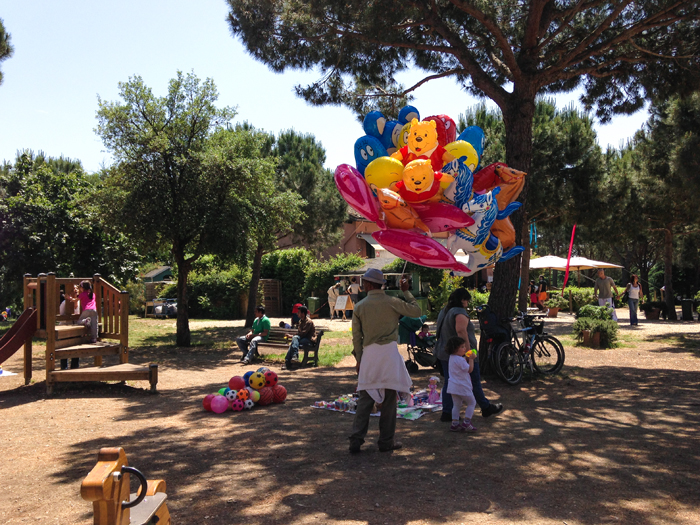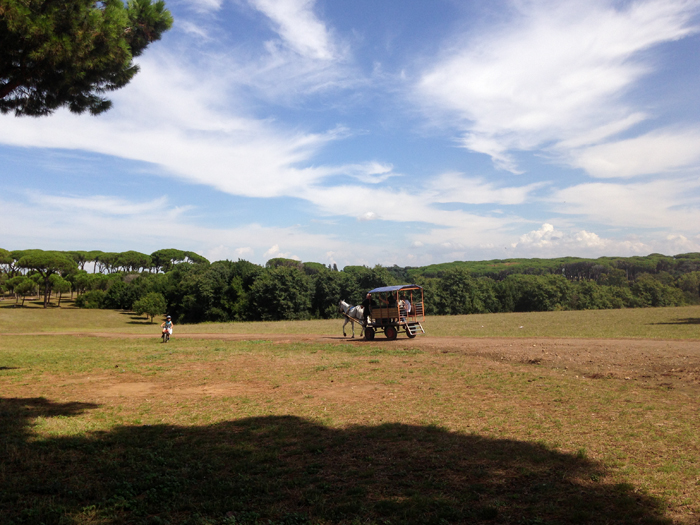 Open daily from sunrise to sunset
Via di Porta S. Pancrazio