Details

Category: Arts&Crafts, Gifts, Souvenirs, Jewellery, Favorite
Last Updated on Sunday, 26 July 2015 09:22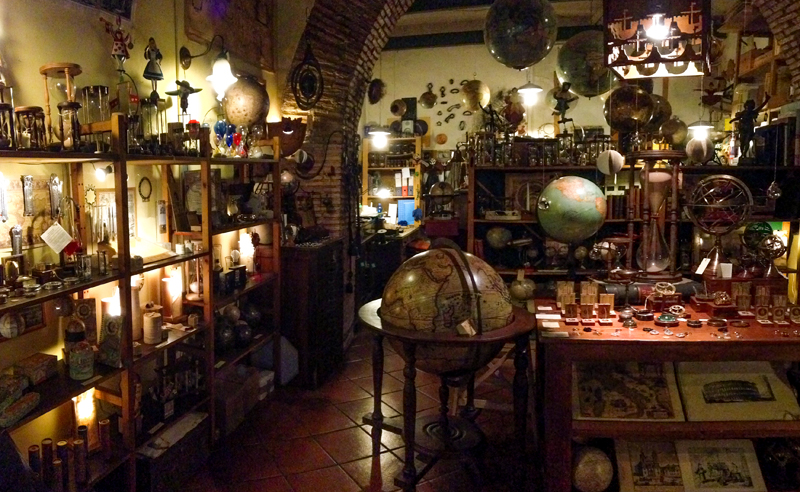 Polvere di tempo (Dust of time) is an amazing shop full of time-keeping instruments with the exception of watches or clocks. Yes, what you find here are hand-made reproductions of ancient measuring instruments, from hour glasses to astrolabes, from sundials to thermometers.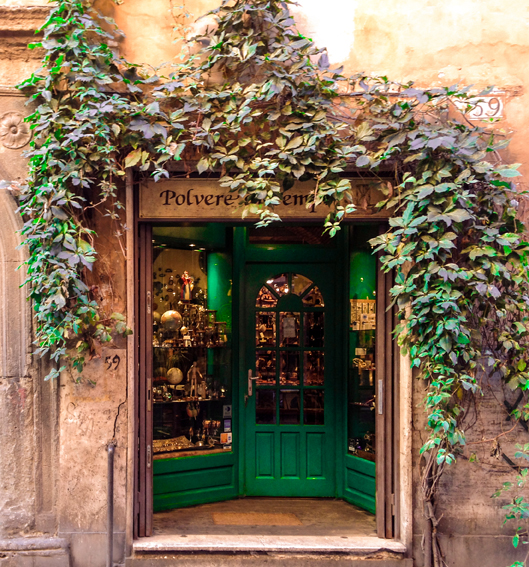 Here you also learn that in the second century BC the Romans already had watches as small as a ring, and now you can wear something very similar if you want it! Or you may have a miniature instrument for measuring the hours in the nighttime.
This place is warm, welcoming and kind of mysterious, definitely corresponding to the personality and charm of the owner, Adrian Rodriguez. A former architect born in Argentina, he established his shop in Trastevere 25 years ago and began to handcraft his unique devices following historical techniques. 70% of the items is hand-made (you can see the workshop hidden at the bottom of the store) and Adrian is always willing to describe each item on details.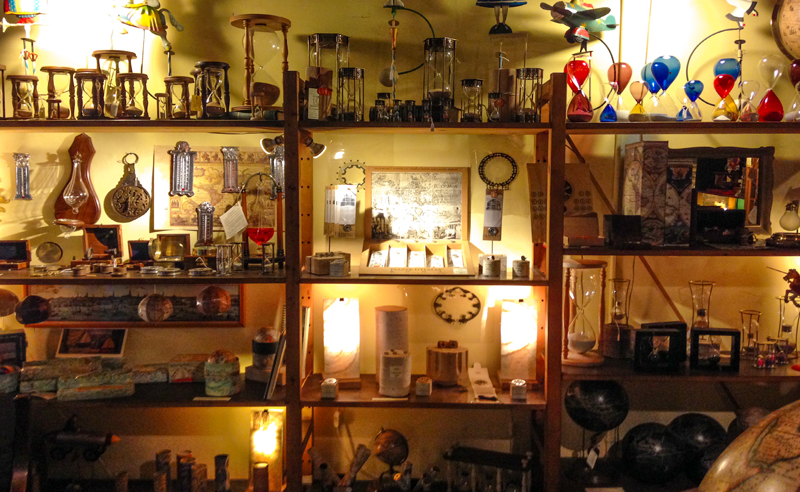 It's easy to find a gift for every budget and every age. A showcase displays jewels created by a friend of Adrian's and globes, maps, compasses or leather-bound notebooks are all around.
On a recent visit I choose a nice gift for my 9 years old nephew. Adrian carefully wrapped it in brown paper and embellished it with a wax seal.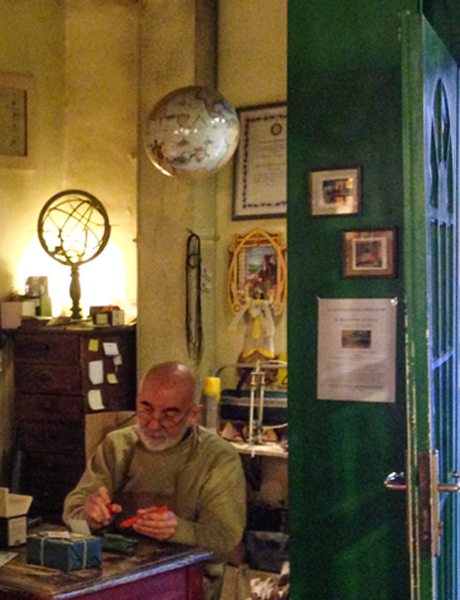 Before leaving do not miss the large guest-book close to the entrance, it's waiting for your comments!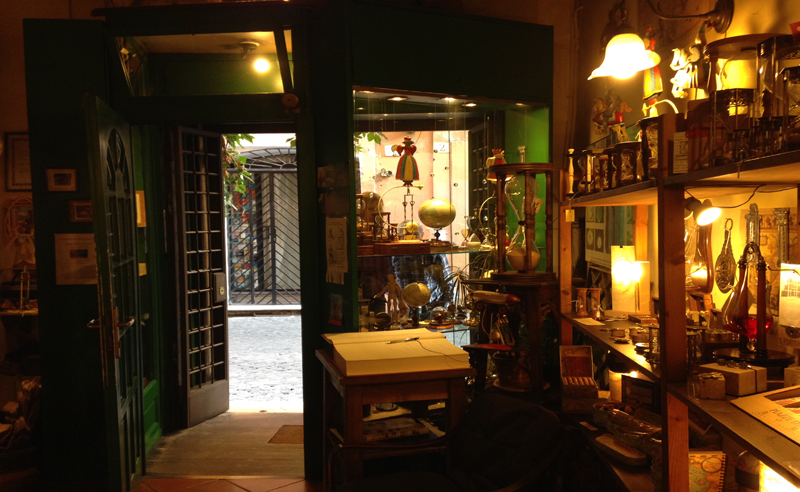 Mon-Sat: 10.30AM - 1.30PM; 3.30PM - 8.00PM Sun: 12.AM - 2.00AM - 4.00PM - 8.00PM

06 5880704 -

http://www.polvereditempo.com/
Credit cards accepted
Via del Moro 59