Details

Category: Phone and Computer Sales & Repair, Electronics, Favorite
Last Updated on Wednesday, 05 August 2015 15:06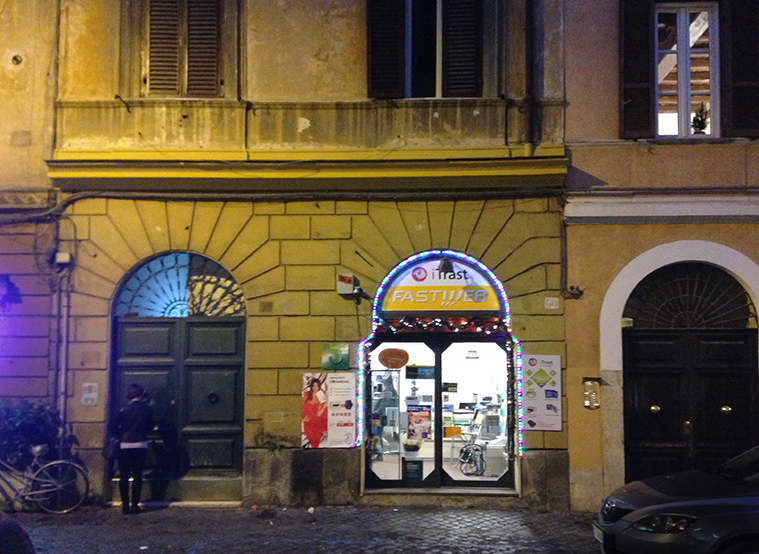 Wether you want to buy a new cellphone, a new laptop and printer or you want them repaired, iTrast is the place for you.
Established in 2004 by Paola, this shop is the realm of courtesy and competence. Here you can find Apple computers and PC, Apple and Android smartphones, printers and other items such as earphones, cellphone cases, mouses and mouse-pads, computer bags, USB flash drives and a number of funny gadgets. Wind, Fastweb and 3 are the available carriers.
You can also ask the friendly staff for second-hand phones as they often offer for a bargain price some product belonged to their customers that are in a very good shape.
As the shop is not very large, you might not find the device you want straightaway and have to wait for a few days, but then you can count on the staff for assistance whenever you need it.
iTrast is also a place where professionals can fix and repair any device, be it an iPhone or a Samsung Galaxy or a PC, at reasonable prices. A few months ago I found myself in trouble as my laptop's screen stopped working and I needed it to work as soon as possible because I was traveling the next day. Serena and Luciano made sure all my data was backed up, fixed my precious device in a few hours and then reloaded the data onto the laptop saving all my information.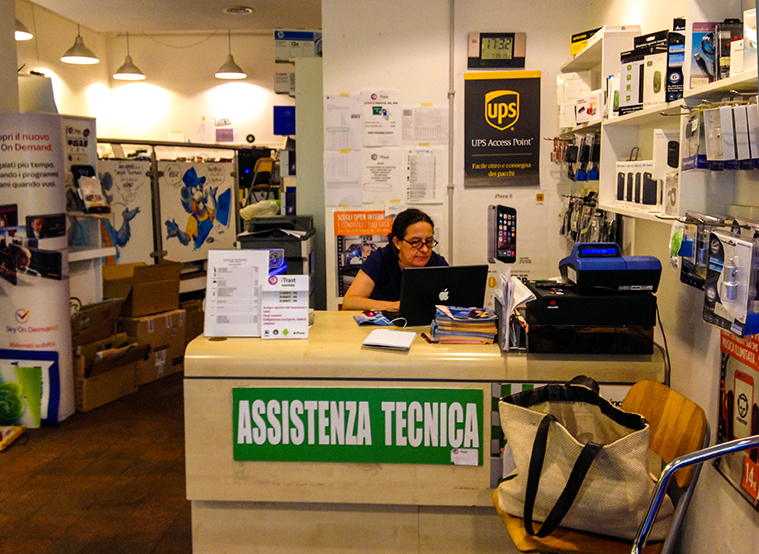 iTrast experts can also provide technical assistance services at your home and give private lessons in case you want to learn how to use your computer at your best.
The store is a UPS access point and also a place where you can print the flight ticket you've bought on the Internet.
The owner and the staff here are very welcoming and the general atmosphere of the store is nice and relaxed. Moreover, It's a dog-friendly shop where your pet is also welcome!

Mon-Fri: 10am - 7pm; Sat: 10am - 2pm

+39 064543491

www.itrast.it
Via San Francesco a Ripa, 60