Details

Category: Cafès, Music Venues, Tea Room, Jazz&Blues, Bar, Wine Bar, Italian
Last Updated on Sunday, 26 July 2015 09:20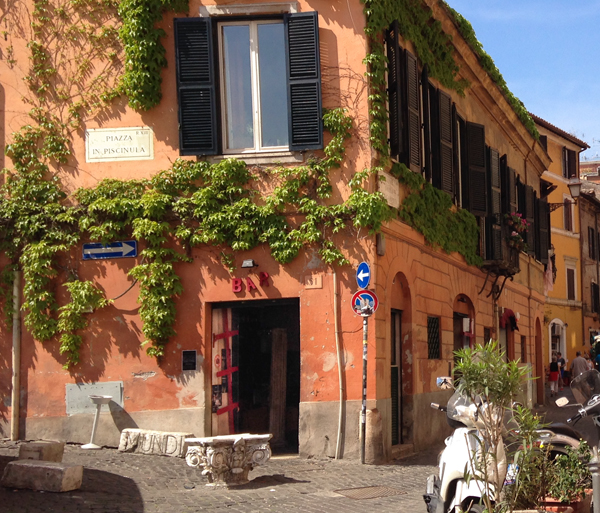 Akbar has been the first cafè-restaurant in Trastevere entirely furnished with vintage pieces, each one different from the other, setting the trend in the neighborhood.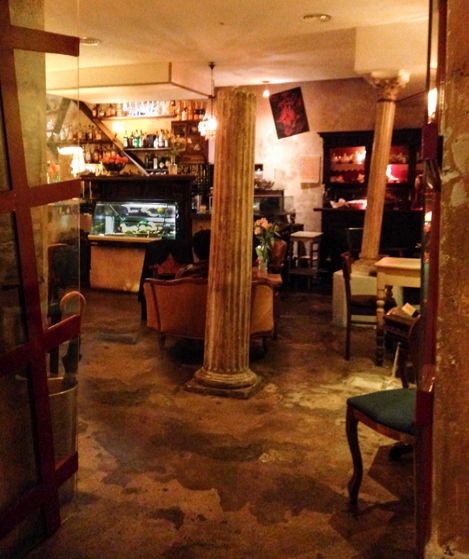 A small group of young people opened the Akbar a few years ago at the corner between Piazza in Piscinula and Via della Lungaretta, a charming area of Trastevere close to the Tiber Island. The distinctive feature of the place is definitely its furniture and the atmosphere inside: they make you feel as if you were entering somebody's very stylish private home! Small round or square tables, a larger one, chairs and armchairs in different shapes and style, a comfortable sofa, vintage lamps and cozy and creative touches everywhere.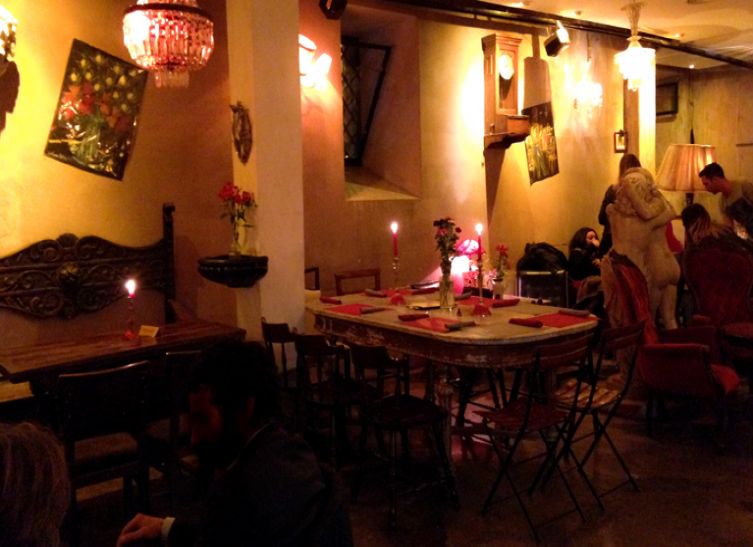 The ambiance and the background music make Akbar the ideal place for a rather young clientele. A lot of locals, 30- and 40-something mingle with tourists, at any time of the day.
Take a coffee-break on a sunny morning sitting outside on an ancient Corinthian capital or a tea in the afternoon served in mismatched china.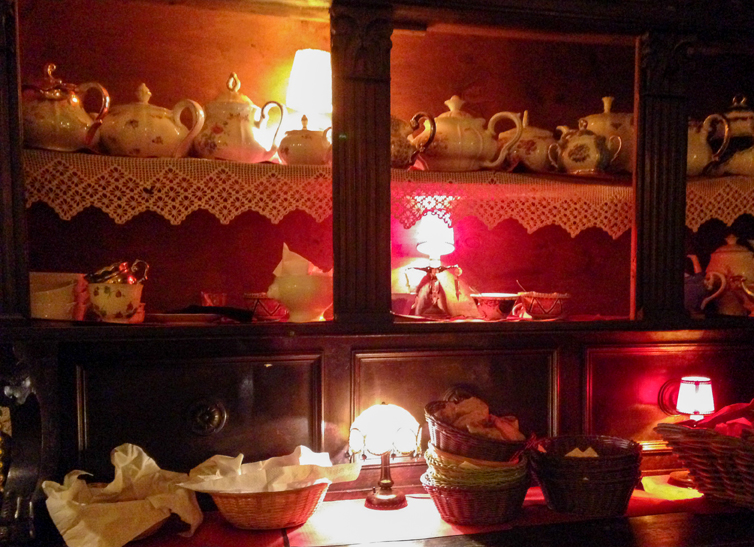 You can stop here for a pre-dinner a glass of wine and decide to stay for dinner.
On a recent spring evening with three of my friends we had a small portion of melanzane parmigiana, a soufflé with spinach and cheese and a selection of cheese and salumi for starters. Then, for a change we didn't choose the typical Roman recipes but strangozzi (home-made pasta from Umbria) with artichokes and pancetta (crispy, salty bites of bacon) and pici (spaghetti-like home-made pasta) with meat and tomato sauce.
Well, it's not a menu for vegetarians! It proposes different recipes with beef, as for example slow-cooked ox cheek served with potato purée and big hamburgers with bacon, cheese and tomatoes or with onions and chips.
The wine list is rather small but they have also beers.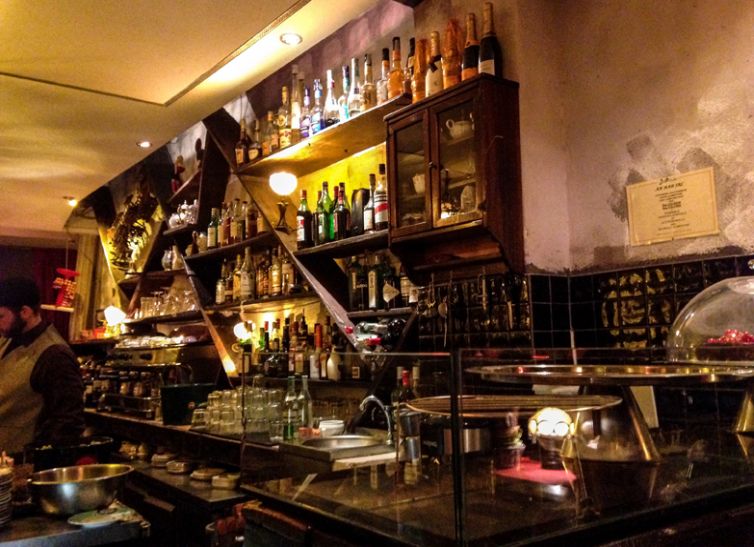 Every Sunday from 12 am to 5 pm is brunch time at Akbar. A rich buffet of dishes from Rome and Tuscany and a selection of cakes are offered at a fixed price.
Sunday night is also the ideal time to go if you love listening to live music performed by rock and blues bands or enjoying a DJ set going on till late in the night.

+39 06 580 0681

http://www.ak-bar.com/

Mon-Thu: 8.00am - 2.00am - Fri-Sat: 8.00am - 3.00am - Sun: 10.00am - 2.00am -


-
Piazza in Piscinula, 51